For What Will You Love Playing Lotto Online?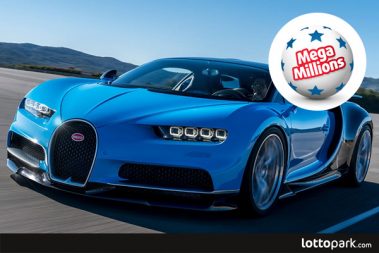 Playing Polish and world lotteries being available at home sounds unbelievable, doesn't it? Yet, it is a fact; everyone who has an access to the Internet can become closer to huge winnings with several clicks. It becomes especially significant in case of the world lotto which had been unavailable for the players in Poland until recently. While Duży Lotek or the other lotteries of Polish Lotto are available in every outlet, exclusively players from abroad have had a selective access to the tickets of European or American lotto. Still, today there are no limits and a fight for millions of dollars or euros becomes fierce. You should only create a player's account and join the game.

The Advantages of Playing Online
The Internet makes the lives of each of us easier and makes it so in many fields. There is nothing different in case of playing numeric lotteries, since playing via the Internet makes us free from the need of standing in a queue at an outlet, quick ticket filling, watching live drawings or checking the results at an outlet. Then, you do not need to change your daily curriculum according to a game of lotto; on the contrary, you can play whenever you have spare time or want to play. Wherever you want, whenever you want – such a solution will be appreciated by any player. Yet, the most important advantage of playing lotto online is the possibility of playing lotteries known in the entire world which has been mentioned above. There are following numeric lotteries available on our website:
– Powerball
– Mega Millions
– EuroMillions
– Eurojackpot
– SuperEnalotto
– UK Lottery
The lack of possibility of playing these lotteries in a traditional way made them unavailable for the players in Poland. Despite this fact, there are no limits now, then, there is nothing left to do apart from playing.
What to Play and How to Play?
If it will be your first encounter with European or American lotteries, you should learn the rules of a game. When buying tickets and choosing numbers, you will find all the necessary information about related to the amount of picked numbers, the date of drawing or the winnings which are possible to be won. Let's summarise the information for each of the lotteries:
– you need to choose 5 out of 75 numbers and 1 additional number from the range of 15 numbers on Mega Millions; you can multiply your bet due to the Multiplier feature and the basic first-tier winning is $15 million; the drawings take place on Wednesdays and Saturdays
– you need to pick 5 numbers out of 69 number and an additional number from 1 to 26 on Powerball; you can multiply a winning up to 10 times due to the Power Play feature; the minimum first-tier winning is $40 million and drawings take place on Thursdays and Sundays
– you need to pick 5 numbers out of 50 numbers and 2 numbers from 1 to 11 on EuroMillions; the minimum first-tier winning is 17 million euros and the results of a drawing can be checked on Tuesday and Friday
– you should pick 5 numbers out of thee range of 50 numbers and 2 numbers out of the group of 10 numbers; the minimum first-tier winning is 10 million euros and a drawing takes place on Friday
– you should choose 6 numbers out of 90 numbers and an additional Jolly number on SuperEnalotto; the minimum first-tier winning is 1,3 million euros and a drawing is held on Tuesday, Thursday and Saturday
– you should pick 6 numbers out of a group of 49 number on UK Lottery and a guaranteed first-tier winning is £10 million; a drawing takes place on Wednesday and Saturday
You can check the winnings and lotto results immediately after the end of the drawings of particular lotteries since the results are instantly updated on the website. A possible winning will be transferred to your account and you will not need to worry about any formal issues.