How to Play Lottery Online?
It's simple! A few clicks is all you need to buy tickets for one of the lotteries available in our offer. Below you can find 5 simple steps on how to start playing lotto online.
1. Pick a lottery
Pick a lottery you want to participate in. LottoPark offers the biggest lotteries and highest rollovers from all around the world.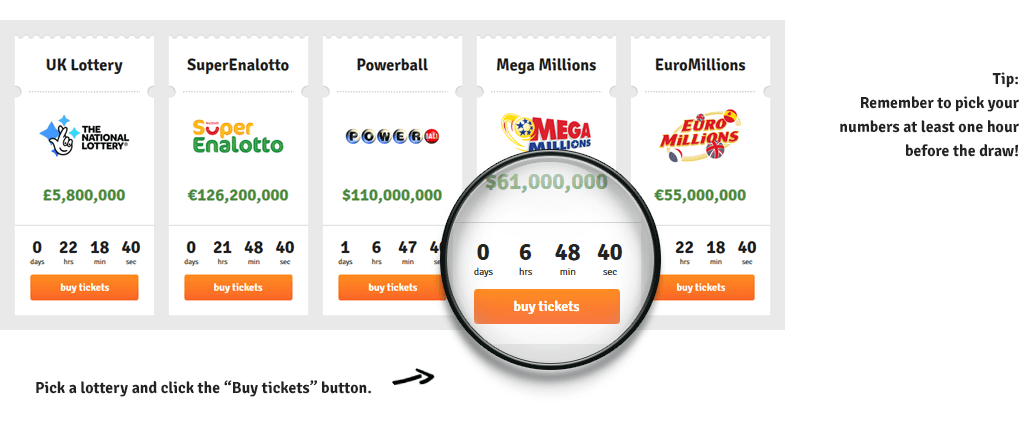 2. Pick your lucky numbers
Pick the numbers for the next draw. You can make the choice yourself or use the "Quick-Pick" tool, which is an automated method to pick the numbers for you.
Mind you – each of the chosen lines should consist of a different set of numbers. This will ultimately increase your winning chances. Remember that in case of any mistake, the ticket can't be cancelled, so pick your lucky numbers wisely.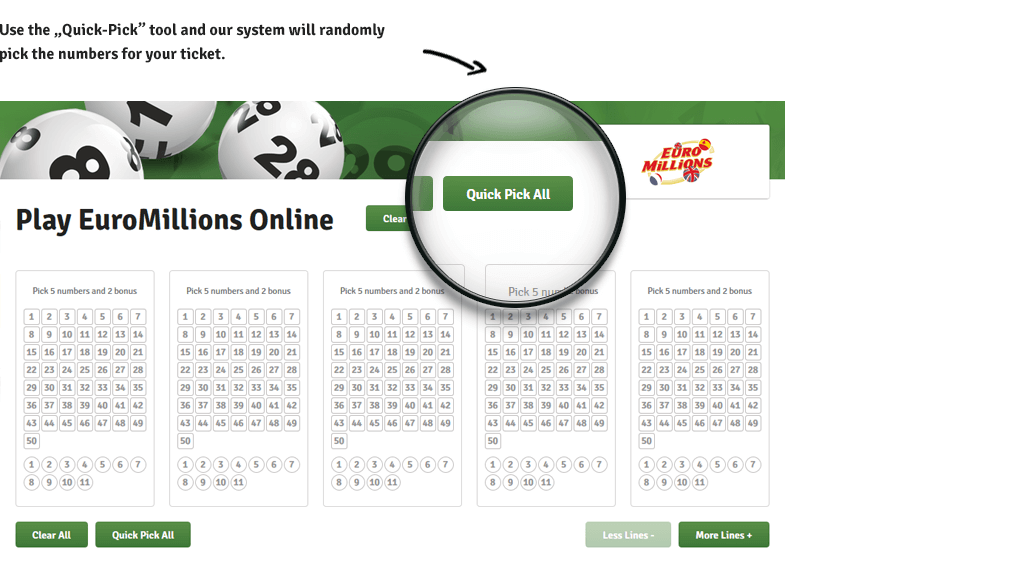 3. Add more lines or continue
You don't have to limit yourself to the minimum number of lines that will be used in the draw. You can pick ex. 20 lines and increase your winning chances. Picking more sets of numbers always increases your winning chances.

4. Add more lottery tickets or proceed to the payment section
If you want to add more lottery tickets for the lotteries from our offer, you can do it at this stage or simply proceed to the checkout.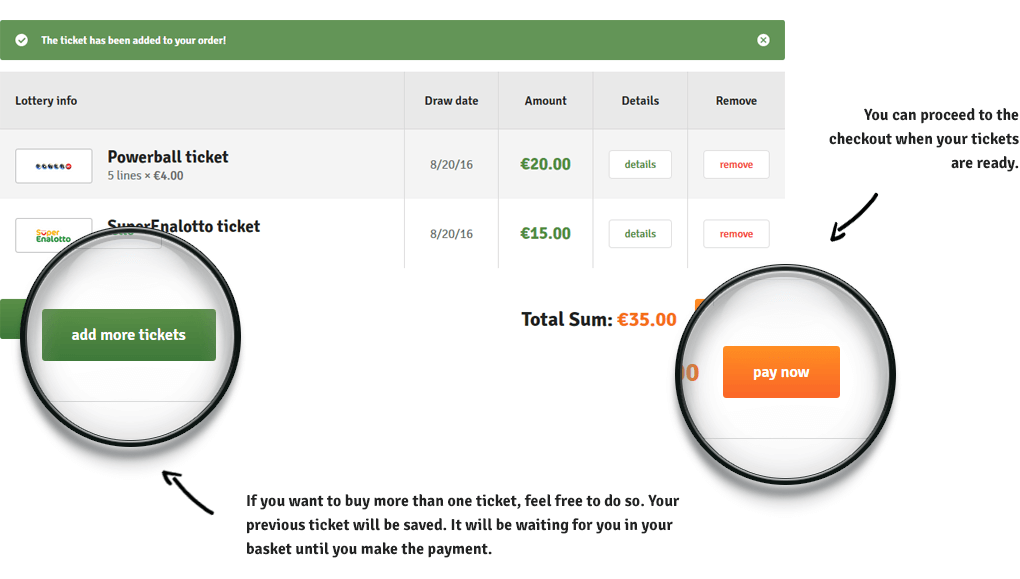 5. Make the payment for the tickets
You can pick from a variety of available payment methods. If you have made a deposit before, you can now use it to pay for your tickets.
Done! You have just purchased lotto tickets online!
Play lottery and win money!
Playing lotto online is really simple. You don't need to worry about the lotto office's opening hours. All you need is internet access and you can play the world's biggest lotteries from any place in the world or check your numbers on your LottoPark player's account 24 hours a day.
You just pick the lucky numbers, pay for the order and we'll take care of the rest. Our representative will buy the tickets in an official lotto office in the country, where the particular lottery is officially available.
Wondering how to win the lottery? First of all – make the first step and read all about the lotteries available to play online, pick the one that interests you the most and pick your lucky numbers. Next, buy the lottery ticket and wait for the draw results and check if you have won!
You can only win a lottery online if you decide to participate. Don't hesitate and give yourself a chance to win! You can dream about the big win or take things in hand – it's up to you! Dreams don't come true on their own; only you can fulfill them! Accomplish your dream and win a lottery online!
You can choose from a great spectrum of fantastic lotteries with amazing rollovers and huge wins. How to win the lottery? Prepare your own set of lucky numbers or check the most frequently drawn numbers in the particular lottery and use statistical data to pick the numbers for your lotto ticket.
Play lotto and win money at LottoPark!