Lottery fun facts
We know many people, who love to play the lottery games. Most of them treat the lotto as a hobby and a method to feel big emotions. The society believes that lotteries are much safer than gambling. In the 21st century, you can play thousands of lotto games online. Every day you can find fresh information in the media about the world of lotto. We can easily say that lottery games are the most popular entertainment on the planet. Do you agree? Probably you know a lot of people, who want to win the lottery and who play lotto games. How many fans of sport do you know? How many fans of casino do you know? Do you have friends, who love to play video games? We are sure that most of your friends would like to be a lotto winner. Ask them to confirm our position.
Today we want to share with you some lottery fun facts and a few really serious lottery facts, so take a cup of coffee and read all the information below. You can be really surprised.
Lottery facts from all over the globe
Did you know that 85% of the lottery winners in the USA choose to remain anonymous? It is the best way to be safe because when the lottery winners will share the information about winning with the whole world, they can become the victims of the thieves, cheaters or even killers!

The Powerball lottery odds of winning the lottery are 1 in 350 000 000. A lucky family from Tipton won the lottery 3 times! It was not a huge winning, but hit the lottery prize 3 times it is something really big!

Do you know that luxury cars are the most common lottery winner's purchase? What is more, the average number of purchased cars is 4.5 per millionaire. Are you surprised? We do not, because we know that a lot of people dream about great sports cars. If you will win the jackpot or another big money prize, will you buy a car? What will you choose: Porsche, Jaguar, BMW, Lamborghini, Maseratti, Rolls Royce?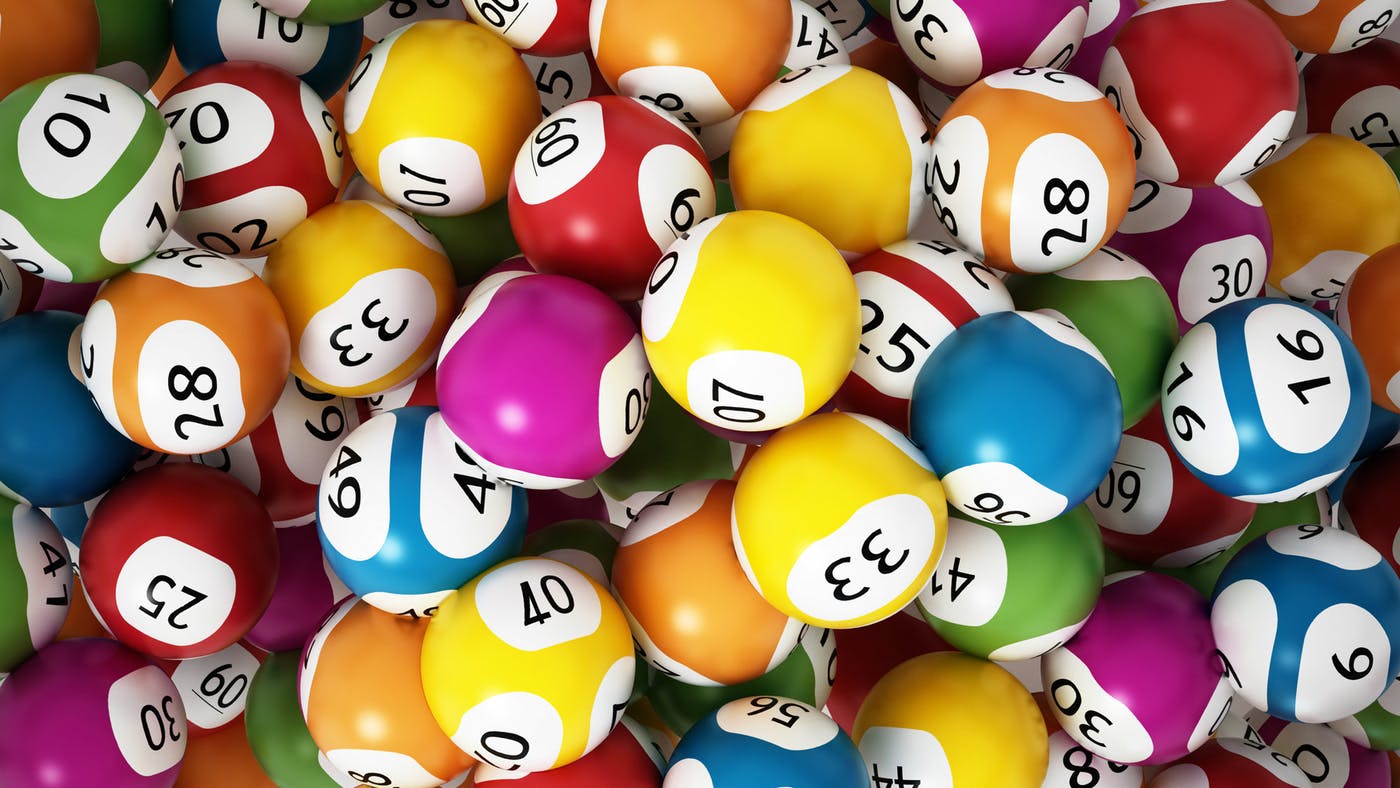 Do you know that lottery games can be dangerous? Yes, the lottery addiction really exists! You should be really careful because lottery addiction is very sneaky. The media or the governments of the countries, where you can play the national lottery games, do not talk about the lottery addiction. They spend more time on gambling addiction, but both of them are really serious problems.
What is more probable than to become a lotto millionaire? The following situations are more likely than the lottery winning:
become a movie star 1 in 1 505 000
die from an asteroid strike 1 in 75 000 000
death from lightning strike 1 in 700 000
a date with a supermodel 1 in 189 200
How many people try to be a movie star? And how many people try to hit the lottery money prize? Yes, people love to dream big.
Do you know that 52% of the lottery winners, who won at least $ 1 000 000 quit their job? How many times did you want to quit your job and change your life? When you have $ 1 000 000 in your pocket, you can say "goodbye!" to your boss.

One of the most interesting lottery facts is that we spend more money on lottery games than all other types of entertainment. Some of the American statistics say that the Americans spent $ 70 100 000 000 on the lottery tickets in 2014. How much Americans spend on other forms of entertainment? Only $ 63 000 000 000 on books, video games, movie or sports tickets.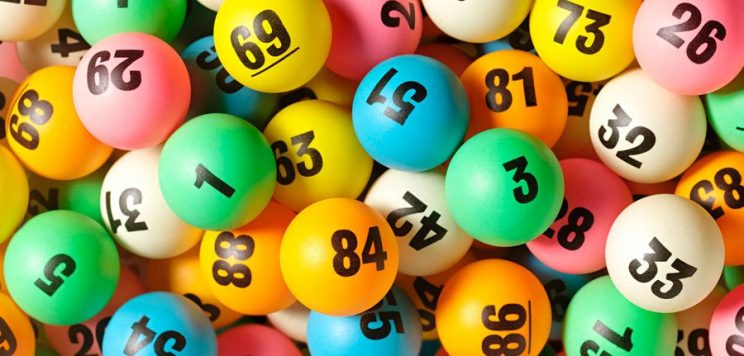 Do you know that most lottery winners become bankrupts because they were too generous? A lot of people, when won the lottery, wanted to share their luck with family, friends and other people. They gave a lot of money for charity and other causes, they helped their friends in need and one day they woke up with a big hole in the bank account. When you will win the money prize, it is good to share with other people, but do not forget to be really careful. You do not want to become bankrupt, right?
If you want to know some lottery facts from Europe – here it is! Do you know that the SuperEnalotto is one of the most popular lotteries played by the syndicates? Italians love to do a lot of things with their families, they are family people. That is why they play with the groups of friends and family to increase their chances of winning the SuperEnalotto game.

The next game of chance played by lottery groups is El Gordo de Navidad – the Christmas lottery game from Spain. Every year a lot of groups buy the tickets or parts of the ticket – "decimos". One ticket has 10 parts, and one part is one "decimo". The jackpot of this lottery is extremely high and playing the El Gordo de Navidad has become a Christmas tradition.
Did you know that if you will buy the ticket illegal – you will lose all the winnings? If you will use a stolen card or a card of dead owner, you can not collect your winning. The lottery organizers do not accept illegal transactions. If you want to play lottery games and pay by card – always use your own payment cards!
Lottery fun facts
Do you know that some people check the garbage to find a lottery ticket? Why they do that? Oh, come on! You really do not know? There are a lot of lottery facts, where somebody won the lotto game because he checked the lottery ticket, which was found in the garbage. If you will find a lotto ticket, check out the numbers! Maybe the double-check of the results of the draw will bring you a fortune?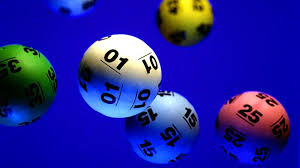 Probably it is one of the most unpleasant lottery facts – you have to pay the lottery tax. In the USA you will pay the federal and state taxes. If you live in another country, where the lottery taxes are obligated, you will pay twice! Do not even try to avoid the taxes. You can be sure that if you will win the lottery, the tax office will find you.
The next fact is not one of the positive lottery fun facts. The lottery winning will not make you happy. After a few weeks, you will understand that money is not the most important thing in life. You need people in your life, good relations, positive energy, real friends, to be healthy. One day the money appears and the other day they disappear. Sad, but this is real.
Do you now that the most commonly chosen lottery number is 7? Many of the players believe that 7 will bring them a lot of luck. Number 7 has the same chances to be drawn as all other numbers. We do not believe that the "lucky number 7" is really lucky.

It is time for a really sad example of lottery fun facts. Do you know that most people prefer to win the lottery jackpot than to find real love? Money is something, which can give you happiness for a short time. Real love can make you happy for the rest of your life. What is your opinion? For us lottery winnings are important, but the luckiest man is somebody, who has a second part of the same apple.
When we are talking about the lottery fun facts we have to tell you about the unclaimed lottery prizes. Do you know that many of the players forgot about the deadlines and they lost their winning? You have to remember about the rules of claiming the lotto winnings. For example, in Powerball, you have only 180 days to claim your winning. Every year thousands of the players lose their chance to change their life, because of unclaimed lottery tickets. Do not even try to make the same mistake!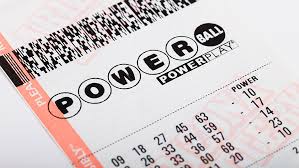 Do you know that the lottery online is the most popular method to play lottery games? It is easier, more comfortable and you can play wherever and whenever you want. You just need a computer or mobile phone with an Internet connection. You can use LottoPark to buy the tickets of the most popular lotteries. In the 21st century, it is one of the most important lottery fun facts – you can play American lotteries when you are in Europe, you can play European lottery games when you are in Australia. So… let's play!
Last of our lottery fun facts: 70% of the jackpot winners play lottery after the winning. Most of them believe that they will win again. We heard about the players, who won the jackpot 2 or even 3 times. Can you imagine one winning? Can you imagine more than one jackpot won by the same player? Everything is possible!
If you want to read more about the lottery fun facts – let us know. Feel free to ask us about the most interesting lottery facts from specific countries. We are always here to help you and to show you how the lottery world amazing is. We love lottery games and we want to share our passion with you. Are you ready to play? Just pick the best lottery for you and open a player's account for free. Here you can play the most interesting lotteries in the USA and the European countries. It is up to you which lottery game you will choose. Each of them offers big emotions and amazing winnings. Good luck and have fun!