What is EuroMillions Hotpicks and EuroMillions Superdraw?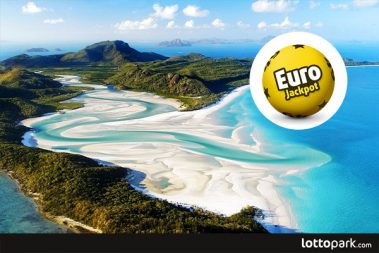 In January 2018, EuroMillions HotPicks joined the list of lottery games which enables players to win bigger prizes when you match up to five numbers. Another similar supplementary game from The National Lottery is the EuroMillions Superdraw which occurs at intervals and has huge guaranteed jackpots
As a result of their similarity to Lotto, these games allow players to enjoy higher chances of huge prizes. We'll explain them in detail below.
What is EuroMillions HotPicks?
EuroMillions HotPicks is designed for players who select and match between one and five EuroMillion numbers. The game plays on the same days – Tuesday and Friday – as other EuroMillions games. Each play costs only £1.50 which is lesser than the usual fee for EuroMillions which is £2.50, and you can win up to £1,000,000.
The introduction of this new game enables players to enjoy more flexibility and win more prizes. Equally, retailers can sell more and get up to £50,000. Since the game is just like Lotto, the same numbers will be drawn and playing it is somewhat simple.
How to Play the EuroMillions HotPicks
To play the new game, you should do the following:
Decide to play from any of the games (Pick 1, Pick 2, Pick 3, Pick 4, and Pick 5).

The number you pick must match the name of the game i.e. pick one number from Pick 1, pick two numbers from Pick 2, and so on.

You can pick numbers from 1-50.

If you play one number, you get £10.

If you play two numbers, you get £100.

If you play three numbers, you get £1,500.

If you play four numbers, you get £30,000.

If you play five numbers, you get £1,000,000.

Lucky Dip allows you to get random selection.
The EuroMillions Friday game doesn't support the higher prizes which come with the new game. On a daily basis, you can play the HotPicks online between 8a.m. and 11p.m. Before the draws in the evening on Tuesdays and Fridays, ensure you get your ticket before 7:30p.m.
Also, remember that you don't have to play the >EuroMillions Friday usual game before you can play the EuroMillions HotPicks. Visit the link above for the latest results which featured over 5,500 winners in the draw.
How Does the EuroMillions Superdraw Work?
EuroMillions Superdraw is the latest game which has everyone asking "when is the next EuroMillions Superdraw?" This game is a yearly sought-after lottery event which attracts millions of people.
As a top lottery in Europe which has existed since February 2004, EuroMillions Superdraw is known to offer a jackpot with up to nine figures. The figure in the next EuroMillions Superdraw is always higher than the preceding one irrespective of whether the top prize was won.
The size of the guaranteed jackpot in this game is exceptional compared to existing jackpots. And in a case where the top prize remains intact, the jackpot rolls over to the next drop or until it hits the jackpot cap which is £190 million.
It's important to know when the next EuroMillions Superdraw will take place because you could just be the ticket holder to win the jackpot. Nonetheless, the rules that apply to all EuroMillions games also apply to the Superdraws.
How to Play EuroMillions Superdraw
Buy a EuroMillions subscription

Buy a EuroMillions multi-draw ticket
Look out for the next big lottery games and make sure you don't miss any of them.
In all, these games are designed to help players win more with small numbers and take chances which could translate to big wins.