How to play GG World Keno
Fast-paced, fun, engaging, and awarding, GG World Keno brings you the chance of winning amazing prizes every 4 minutes. Pick 1-10 numbers, select a multiplier, and check the GG World Keno results to see if you have won a prize. You can pick the numbers yourself or use the quick-pick tool to fill in the ticket with random numbers. Make sure to visit the GG World Keno rules page for more detailed information about the game.
Play Keno Online
Keno is a classic lottery-type game, but although it's available in numerous stationary outlets or venues, casinos, pubs and it's also possible to play Keno online, many lottery players still haven't tried their luck in this game. Let us present the most important things you should know about playing Keno.

As we've mentioned, Keno is often related to a lottery. It's true, but at the same time, the rules of this game are pretty different from the ones seen in lotteries like Powerball or Mega Millions. Keno is a simple game, where the player's task is picking a set of numbers within the 1-70 range. What's interesting, the player may pick from 1 to 10 numbers to participate in a keno draw. At a given time, a drawing machine or a random number generator draws a set of 20 numbers. Players win if their numbers are drawn.
Play Keno from the comfort of your home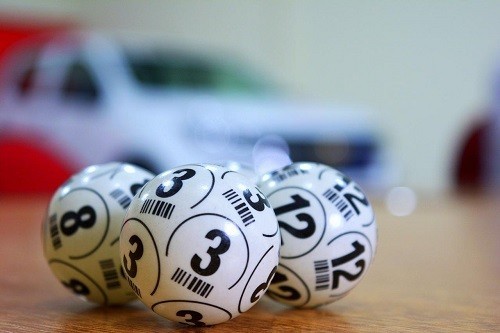 Nowadays, you can play Keno from the comfort of your home. All you have to do is use the offer of a trustworthy website that makes it possible to play Keno online. Buying tickets online for such lotteries as Keno is a much safer form of playing games of chance compared to visiting a traditional casino. LottoPark gives you the possibility to play your favorite lottery at any time – even in the middle of the night, sitting comfortably in your favorite chair and sipping aromatic tea.

Keno online is available 24/7. You can play during a lunch break at work, on a trip or while relaxing at home, or even during a family barbecue in your backyard. It allows you to play whenever you feel like it!
How to play Keno online?
All that you need to play Keno without leaving your home is a computer, laptop, tablet, cellphone or some other mobile device. You are also going to need a modern online payment method accepted by LottoPark. Once you register, you can buy lottery tickets with a few clicks of the mouse or on the touchscreen of a mobile device.

Choose your lucky numbers – 1 to 10 numbers, decide about your stake, pay for the Keno tickets online and keep your fingers crossed for beneficial drawing results. You can pick the numbers on your own or you can use an automated selection of numbers that will participate in a Keno drawing online.
How much can one win in Keno?
This is one of the questions asked the most among the players who wish to start their journey with Keno.

There are many variants of the Keno lottery, they differ in the amounts of winnings, but there is one thing all types of this game have in common – there is no jackpot here that could get rolled over after each drawing. The amount of winnings is always predefined and known to the players. A player is perfectly aware of how much they can win by picking 1, 5, or 10 numbers, deciding on a single stake or the multiplier option.
How much can one win in GG World Keno?
In the GG World Keno lottery that is available on our website, the maximum payout for x1 multiplier is $100,000. If the player decides to play with the x10 multiplier x 10 – he may win as much as $1,000,000 Taking into account that GG World Keno drawings take place every 4 minutes – the player has a chance to win really big money even a few times within the same day. It is not very likely, but not impossible!

No Keno in the whole world offers winnings as big as the biggest lotteries in the world, such as Powerball, Mega Millions, SuperEnalotto, or Eurojackpot. The greatest advantage of Keno, though, is that drawings for this lottery take place much more often than for the above-mentioned lotteries with record jackpots. Players who want to have higher chances of winning and play more often usually pick Keno.
History of Keno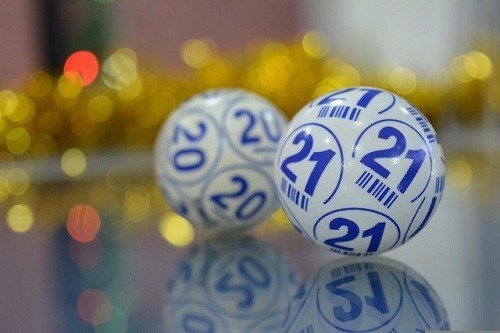 It's a very interesting fact that should be noticed – Keno is probably the oldest lottery game in the world. Historical sources claim that Keno has been created in China during the Han dynasty ruling over 3000 years ago. The word Keno itself comes from Latin and means "five meaning numbers". There's also a legend about the creation of Keno. The story says the game saved a city during a war. Keno is also credited with gathering funds for building the Great China Wall. During the 19th century, the word Keno in Chinese meant "white dove ticket", because the results of the draw were delivered by a pigeon. The first documented proofs of holding Keno draws are dated back to 1847.

With the game's rising popularity in China, it has been also brought to the Western land by Chinese immigrants who came to the U.S. looking for work. Keno has also gained popularity during the days and became available in the form we know today.

Keno has also claimed popularity in Europe and its roots date back to the beginning of the 16th century. One of Genoa's city councilors used the method of co-opting the required number of city councilors to create the rules of a new game. His idea became an instant hit and it's been said it has brought substantial profits to the city's cash register. Unluckily, when Genoa fell, Keno has been forgotten for long, long years. It took centuries for the game to come back. In the form we know today, it was reactivated in Berlin in 1953.
Biggest winners in keno
As in every lottery game out there, jackpots in Keno can make one an instant millionaire, and when somebody is lucky enough to pick all the required numbers correctly, it's not a surprise he may be covered by the media headlines. The biggest Keno winning ever was claimed by a nurse in Sam's Town Casino in Las Vegas and brought her a breathtaking $6,4 million.

A 68-year-old widower takes another honorable spot among the biggest winners in Keno. The lucky draw took place in Black Butt Hotel in Lambton, Australia, and brought him $4,37 million. Another lucky player who decided to remain anonymous played Keno in Jimboomba Country Cavern in Logan City, Australia, and claimed $3,17 million.
Keno or bingo
It's easy to mix these two games at first glance, especially if you're not an experienced lottery player. The most important difference between them is the fact that bingo players receive their cards with the numbers already picked, while Keno allows the player to pick his set of numbers, consisting of 1 to 10 picks, called spots in this game. The second important difference is that bingo cards are sold for a fixed price, while Keno players have the possibility to change their wager.
Tips for playing Keno online
There's a common misunderstanding around all games utilizing a random number generator for the draw outcome. It's based on the fact that the generator continuously generates new random numbers and each new number is available for a matter of seconds. Some players think that if they're out of luck, it would be a good idea to wait for some time so the generator would skip to another pattern.

Is it true? Unfortunately, not. While skipping a few draws may be a good idea to take a break and catch a breath, it won't actually change your odds of winning in any way. Random number generators don't come up filled with patterns you can identify. There are no patterns at all and as with all lottery games, it's simply impossible to predict what numbers will be drawn in the next round.
Is there a working Keno system?
We emphasize this every time when writing about a lottery and the answer is as simple as it can be: no. It's possible you've come across e-book offers promising to help you with winning Keno every time, filled with some "magic" numbers and patterns. Such a thing just doesn't exist and don't believe anyone who tries to convince you that winning Keno every time (or almost every time) is possible. He just wants a few bucks of yours.
Keno tips instead of "magic" system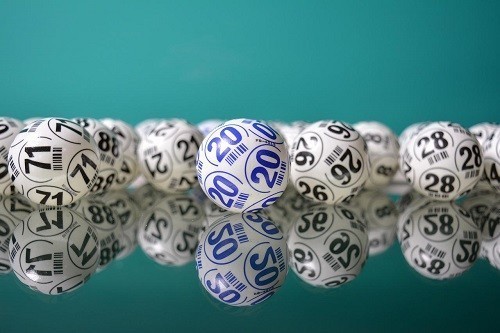 Although it is impossible to win every time, we can give you a few tips on how to win Keno, or at least improve your winning chances just a bit during the draw. The best tip we can give you is to split the amount you want to play with and lower the wager but buy more lines instead. That's a thing that can't be called a Keno system, but it's just a simple (but effective) approach to the game – the more numbers you play with, the bigger your chances of winning a prize are.

There's also an important psychological aspect of playing Keno, and the thing is discipline. You need to remember to stop playing when your numbers win a satisfying prize. It's easy to get driven by emotions and push yourself and still play. Don't get caught by this trap, take your winning and stop playing, else it's pretty much possible you'll end up losing all the money you've just won a few moments ago.

Some players have the habit of using a system to play Keno online. We're sorry to say that but same as with the systems offered in paid ebooks, they just don't work. Looking for the so-called hot and cold numbers is pointless. There's no such a thing. Believing in these myths will lead you nowhere, and for sure not to the jackpot. We'll just say it one more time – Keno is a game of chance, where the numbers are drawn by a random number generator (whether it's a machine or a piece of software) and it's just impossible to predict the outcome of a draw, period.

Having read this, you should already understand that there's no magic way of winning Keno and nobody is able to provide you with a one hundred percent formula. It's all about knowing the rules of the game and pure luck. Keno is an extremely fun, fast-paced game (as the draws take place every few minutes) and can bring you a great prize, but don't try to look for patterns or predict the draw outcome as it's pointless.
Keno around the world
The Keno lottery, after gaining popularity in the United States, spread all over the world. To a very large degree, it was also owed to the American movie industry, which was eager to use the theme of the Keno game in Hollywood productions.
The growth in the lottery's popularity was also influenced by people traveling around the world, being able to play Keno in Las Vegas casinos and at multiple brick&mortar points of sale for the American Keno tickets. It is no wonder that the lottery's organizers in other countries wished to create their own versions of the game in order to offer their players something new and increase their profits from the number games industry.
The most popular Keno lotteries around the world
French Keno
The Keno lottery has been organized in France since 1993, and its drawings take place every day in the afternoon and in the evening. In the French Keno, players pick 2 to 10 numbers out of 70, and the drawing machine selects 20 numbers, just like in other versions of the Keno lottery. The main prize can be claimed in form of a single-time cash payout – € 2,000,000 to € 10,000,000 depending on the stake selected. One can also choose a lifetime payout of € 100,000 to € 500,000 a year.
Polish Keno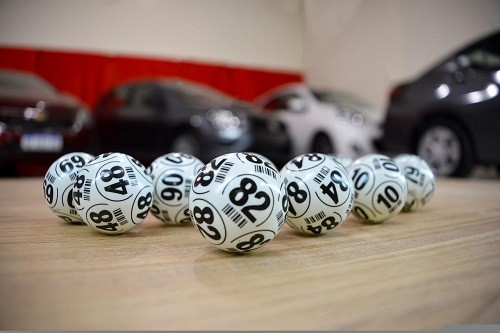 The first drawing of the Polish Keno took place in 2008. The players have a chance to win every 4 minutes, and the maximum payout for the Multiplier x 10 option is 2,000,000 zloties or about € 500,000. The players pick 1 to 10 numbers out of 70. Lottery tickets are available at brick&mortar points of sale, one can also play the Polish Keno online on the official website of the lottery's host.
German Keno
The first Keno drawing in Germany took place in 2004. At first, drawings took place 3 times a week. Now German fans of Keno can play every day – the drawing of lucky numbers takes place at 7:10 PM local time. Players pick 2 to 10 numbers out of 70. Obviously, the more numbers are picked and the more are drawn – the bigger the payout. The German Keno, just like the other types of Keno, allows for the Multiplier option that makes it possible to multiply the winnings. The maximum payout for Stake 1 is € 100,000, and for Stake 10 it's € 1,000,000.
American Keno
In the United States, there are dozens of different types of Keno to play. Pretty much every casino offers its own version of Keno, there are also Keno lotteries available at traditional points of sale, as well as Keno online offered to the citizens of a particular state, as the Massachusetts Lottery Keno for example, where one can win $ 1,000,000, and the player's task is to pick 1 to 12 numbers out of 80. This game's drawings take place every day, every 4 minutes from 5:04 to 1:00 local time.